ITT Easy Shearography Machine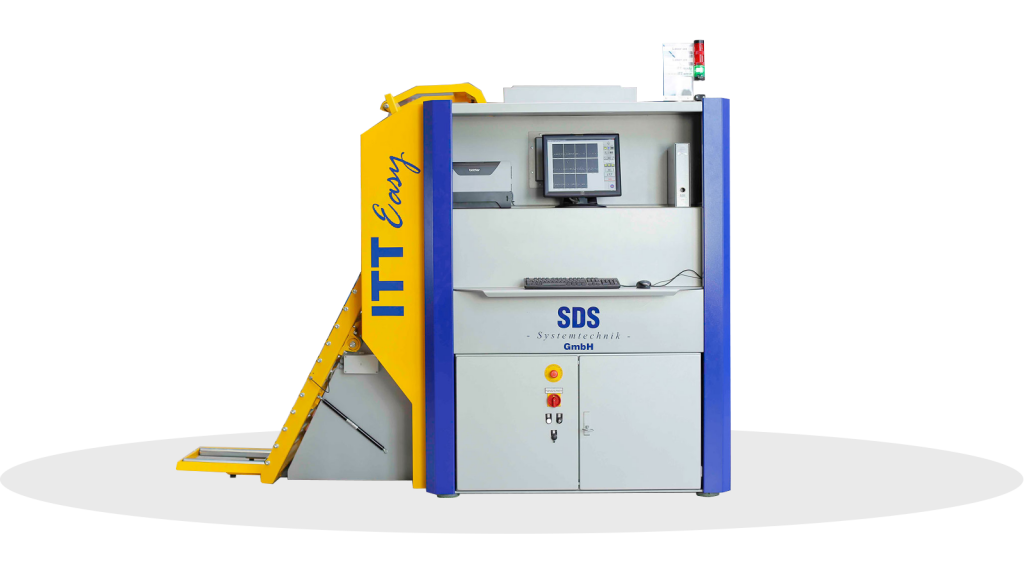 ITT Easy is the basic solution for the initial inspection in truck tire retreading, compact and easy to use, with a single loader/unloader and a single measuring head. Optionally, the machine can be equipped with a second door with separate unloader and a second measuring head to improve the test capacity and casing handling.
Testing from shoulder to shoulder plus part of the sidewall, the machine shows the critical areas of a casing to classify the retread capability of a casing.
SDS tire testing systems require little maintenance. With standardized components and easy replaceable parts, for example laserdiodes, maintenance time and costs are minimized.
Interested in more models and sizes? Contact Central Marketing now.